Are you ready to add a touch of magic to your holiday season? Get ready to unleash your creativity and bring the spirit of Christmas to life with some incredible stocking pattern ideas. Whether you're a crochet enthusiast, a knitting aficionado, a sewing whiz, or a cross-stitch master, this article is your go-to guide for finding exciting and unique patterns that will make this Christmas truly one-of-a-kind.
So, gather your supplies, turn on some holiday tunes, and prepare to get crafty this Christmas!
[ This post probably contains affiliate links, our full disclosure policy is boring, but you can read it HERE ]
Crochet stocking pattern
If you prefer working with yarn and a crochet hook, then get ready to create some beautiful and intricate stockings with these easy to follow crochet patterns. Crocheting allows you to add a unique and delicate touch to your Christmas decor, making your stockings truly stand out. With a wide range of stitches and techniques, you can create stockings that are as simple or as elaborate as you desire.
One popular crochet stocking pattern is the classic granny square design. This pattern is perfect for beginners and can be easily customized to match your chosen color scheme. You can create a cozy and traditional look by using shades of red, white, and green, or opt for a more modern twist with bold and vibrant colors.
For those looking for a more intricate challenge, the cable stitch stocking pattern is a great option. The cable stitch creates a beautiful textured pattern that adds depth and interest to your stockings. This pattern requires a bit more skill and patience, but the end result is truly worth it. You can experiment with different cable patterns to create a unique design that will impress everyone who sees it.
If you want to add a touch of whimsy and playfulness to your stockings, consider a pattern that incorporates adorable crochet appliques. You can crochet cute snowflakes, reindeer, or Santa Claus faces to attach to your stockings, adding a fun and festive element. These appliques can be easily made and attached to any stocking pattern, allowing you to personalize and customize your stockings to your heart's content.
No matter which crochet stocking pattern you choose, remember to have fun and let your creativity shine through. Crocheting allows you to add your personal touch to your Christmas stockings, making them truly special and unique.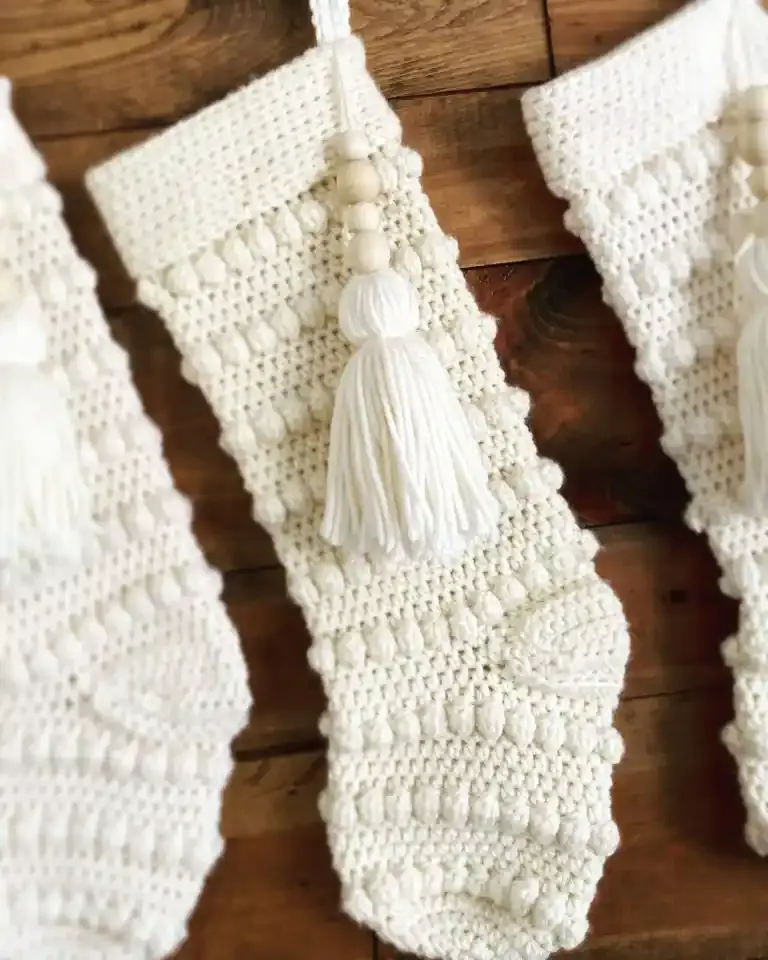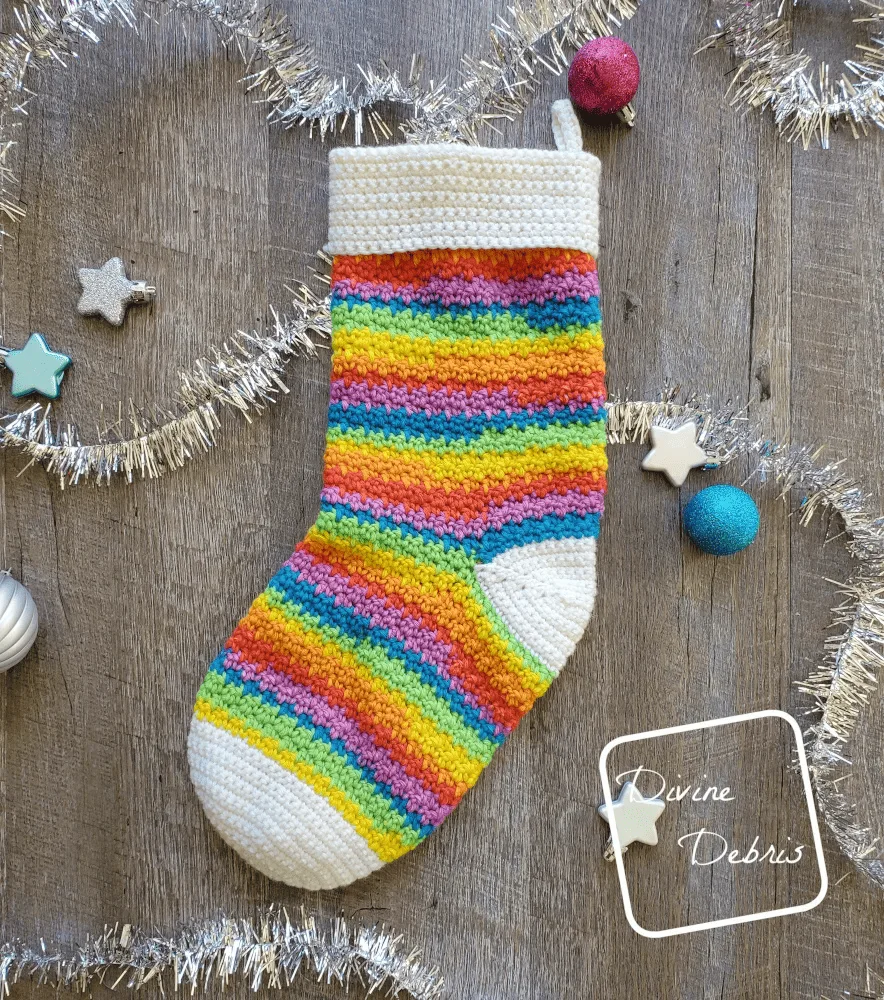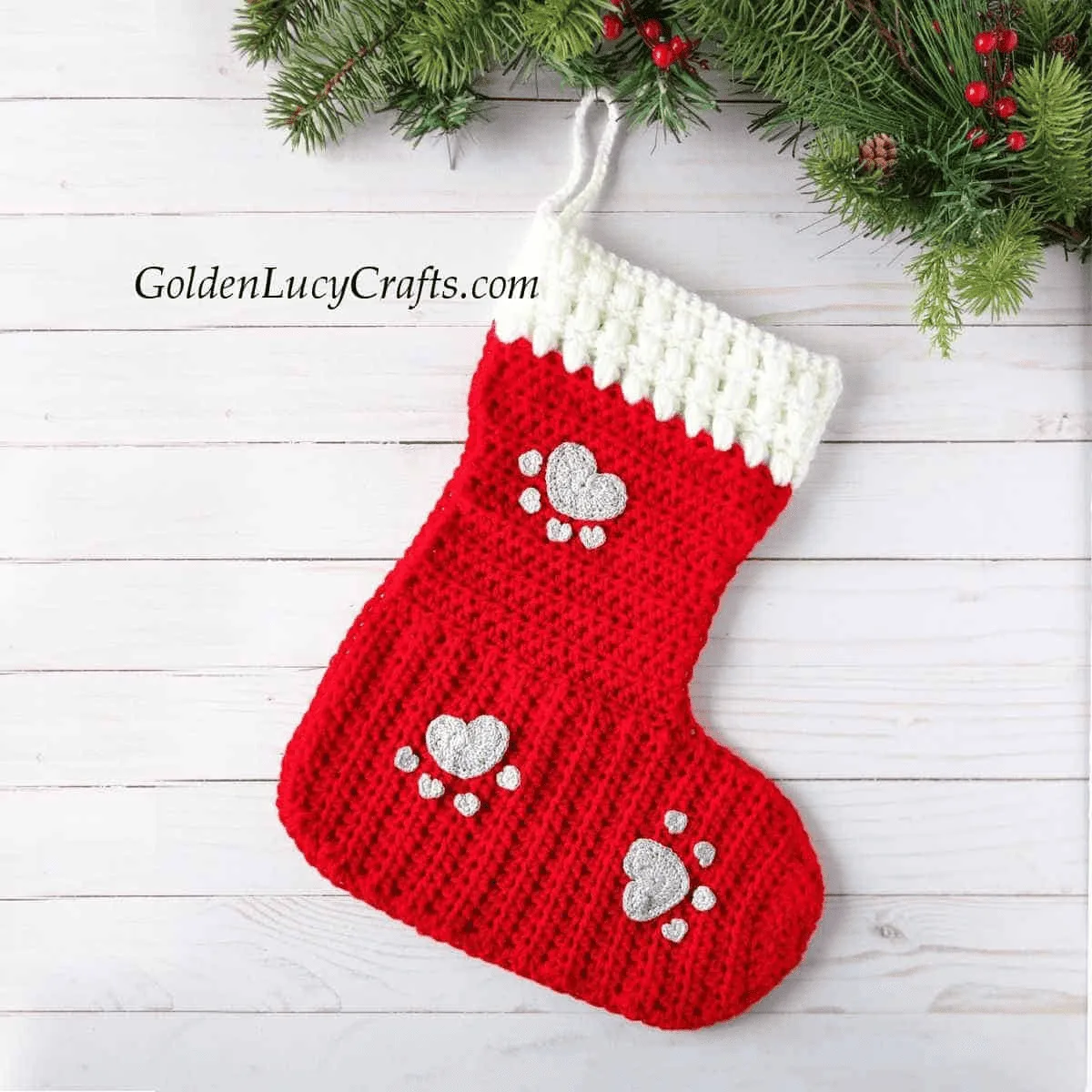 Crochet stocking for your furry friend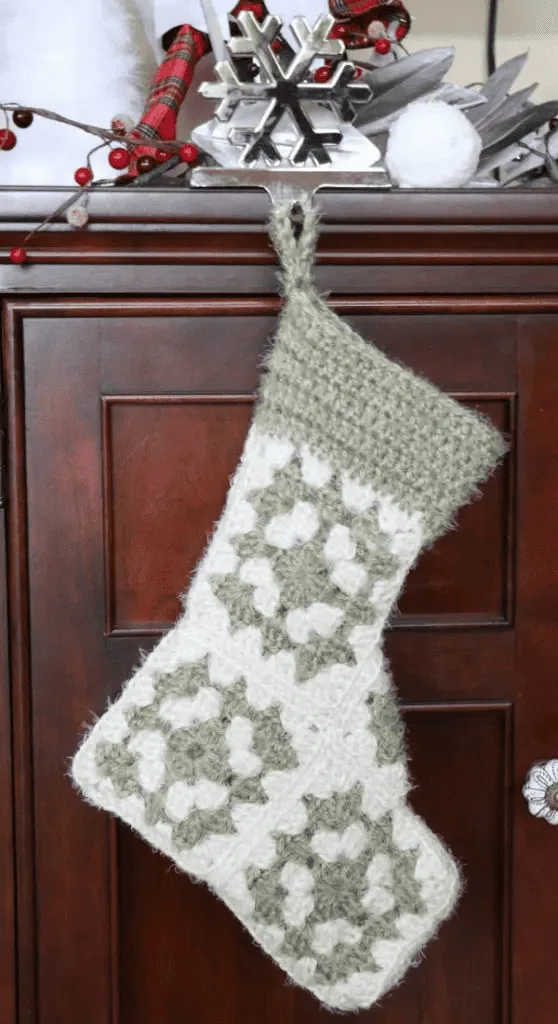 Granny square crochet stocking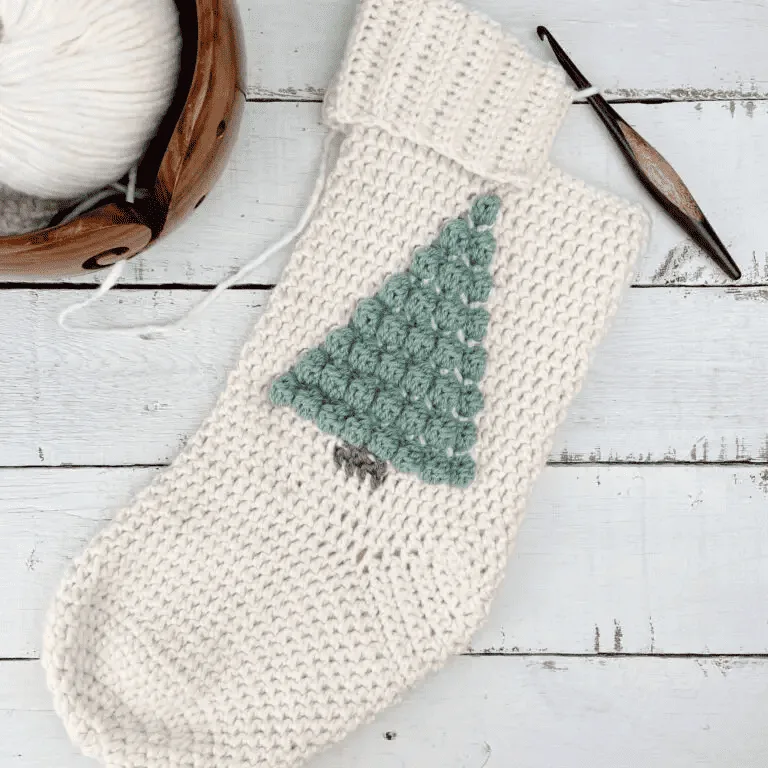 Christmas tree stocking pattern
Simple Knitting pattern
Knitting is another wonderful option for creating beautiful and cozy Christmas stockings. With its classic look and intricate stitch patterns, a knitted stocking pattern can add a touch of elegance and warmth to your holiday decor.
Whether you're an experienced knitter or just starting out, there are plenty of knitting stocking patterns available to suit your skill level and style preferences.
One popular knitting technique for stockings is fair isle knitting. This technique involves knitting with two or more colors to create intricate and eye-catching patterns. You can incorporate traditional holiday motifs such as snowflakes, Christmas trees, or even Santa Claus himself into your fair isle stocking pattern. The result is a stocking that is both stylish and festive, perfect for hanging by the fireplace or placing under the Christmas tree.
If you prefer a simpler and more rustic look, consider a cable knit stocking pattern. Cable knitting creates a beautiful woven texture that adds depth and dimension to your stockings. You can choose from a variety of cable stitch patterns, such as braids, twists, or ropes, to create a unique and personalized design. The thick and cozy fabric created by cable knitting makes these stockings not only visually appealing but also warm and snuggly.
Knitting your own stockings allows for endless customization options. You can choose your favorite yarn colors to match your existing holiday decor or experiment with different textures and fibers for a unique look. Additionally, you can add extra embellishments such as pom-poms, tassels, or even small jingle bells to make your stockings extra special.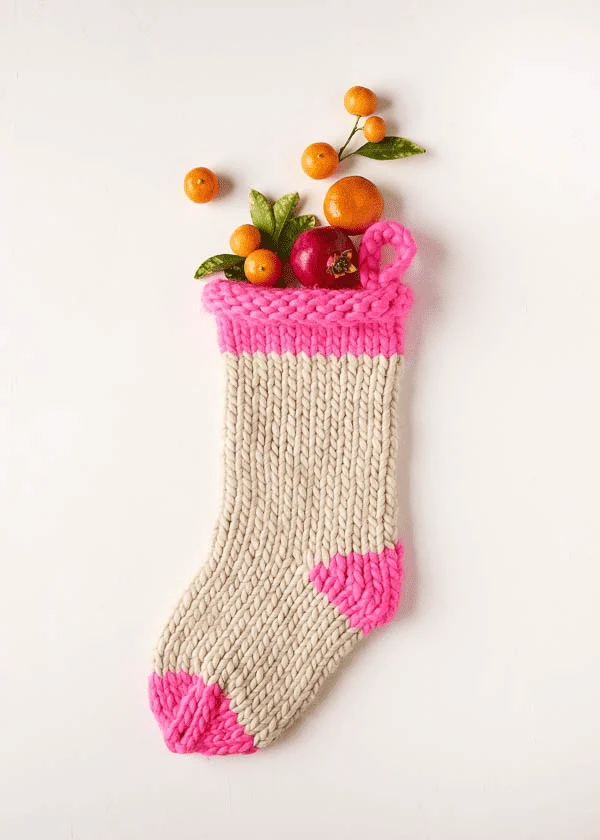 Easy to knit Christmas stocking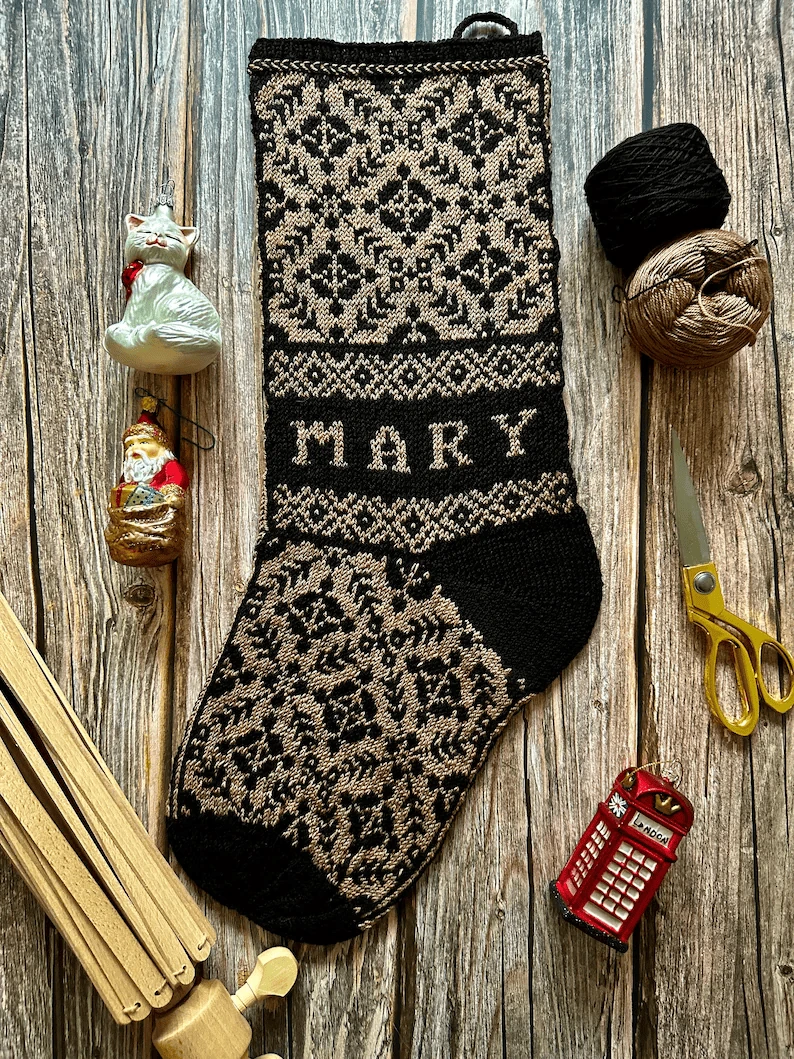 Knitted stocking with personalized name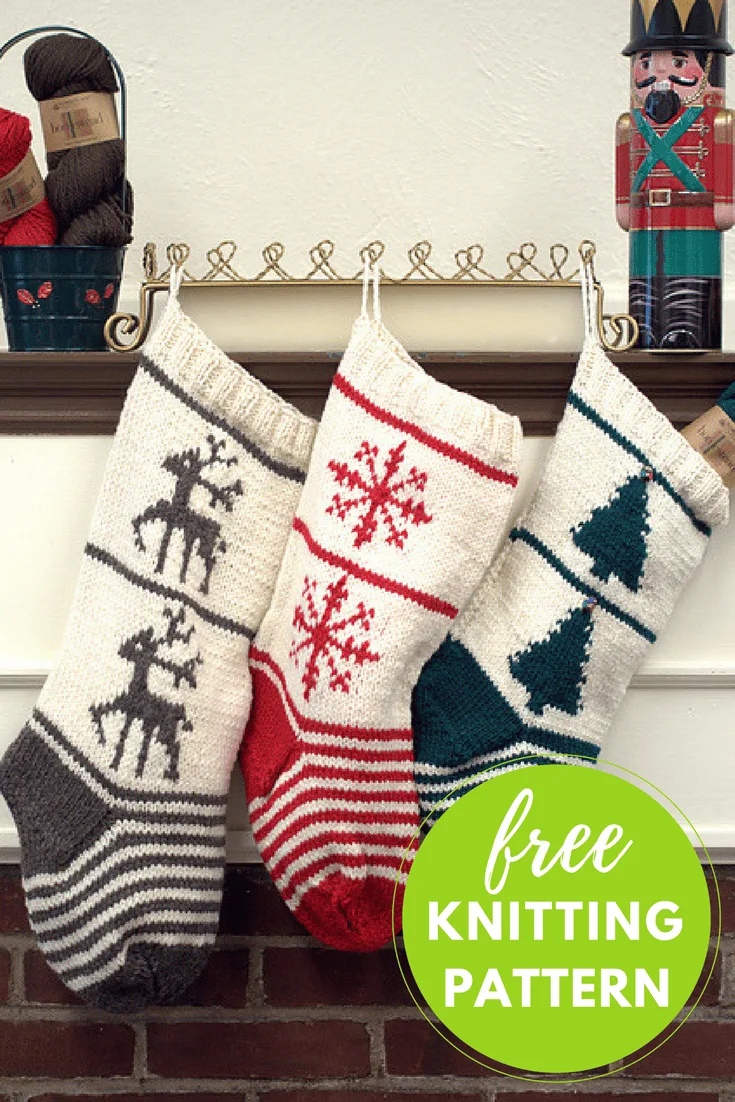 Trio Stocking knitting pattern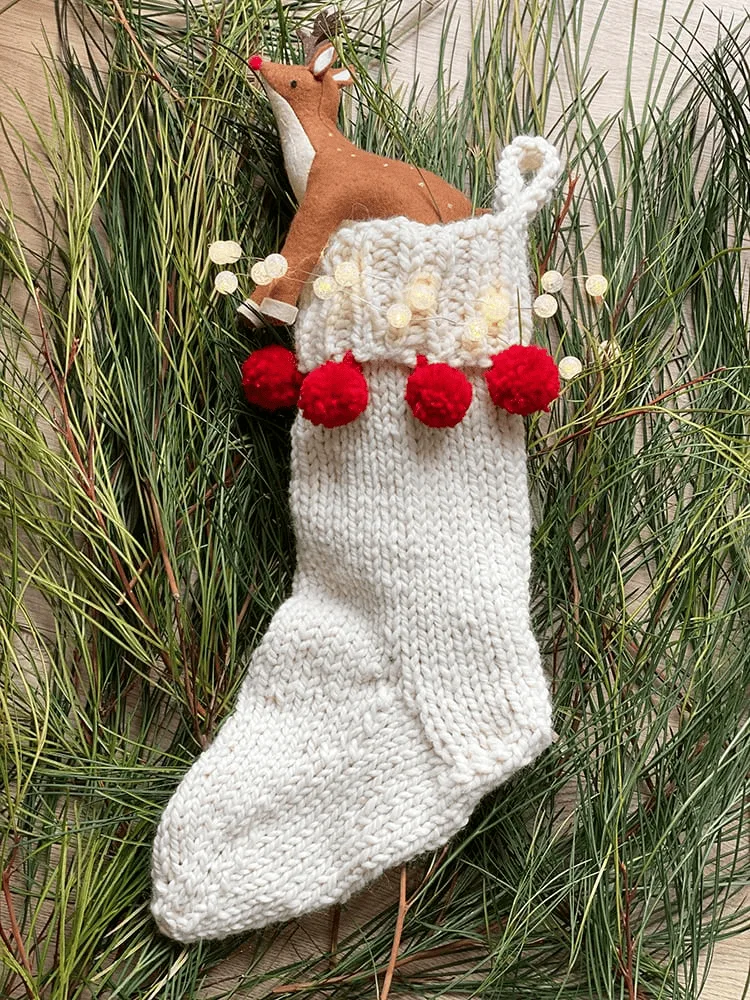 Chunky hand-knit Christmas stocking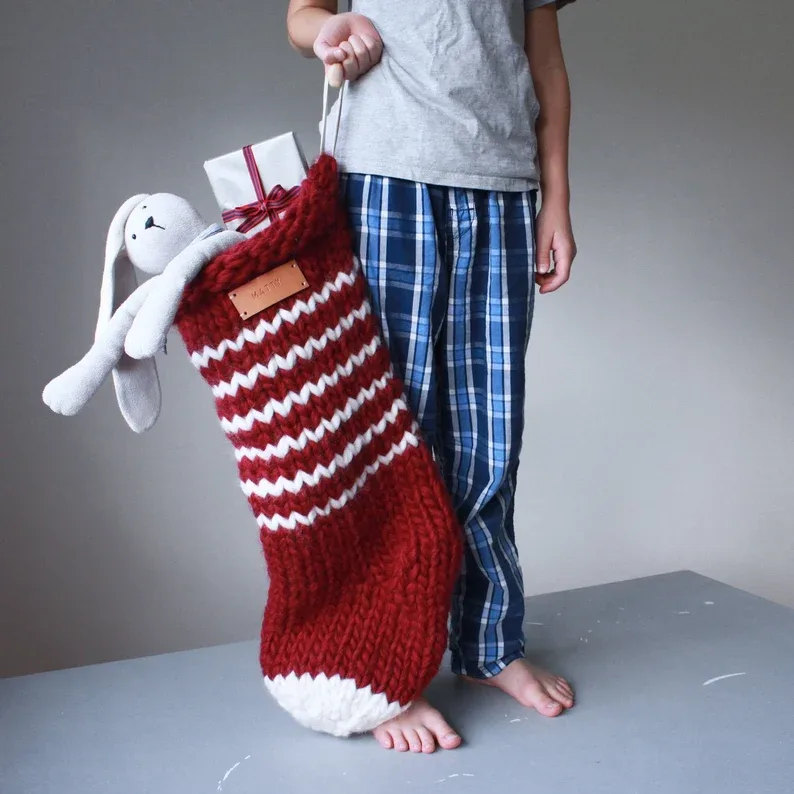 Jumbo knitted Christmas stocking pattern
Cute stocking to sew
Sewing stocking patterns offer a different kind of creativity and charm for those who prefer to work with fabric instead of yarn. With an array of fabrics, designs, and techniques to choose from, sewing stockings allows you to add your personal touch and create a one-of-a-kind piece that will be treasured for years to come.
One of the great things about sewing stockings is the variety of fabric choices available. From classic holiday prints to modern and whimsical designs, you can select fabrics that match your personal style and the overall theme of your Christmas decorations. Whether you prefer bold and vibrant colors or soft and subtle tones, there is a fabric out there that will perfectly suit your vision.
In addition to the freedom in fabric selection, sewing stockings also gives you the opportunity to experiment with different techniques. You can add embroidery, appliqué, or even patchwork to your stocking to create a unique and eye-catching design. These techniques allow you to customize your stocking and make it truly special.
When sewing a stocking, it's important to pay attention to the details. Take the time to carefully cut out your pattern pieces, ensuring that each side is symmetrical. This will help your stocking to hang straight and avoid any lopsided appearances. Additionally, using a quality sewing machine and thread will ensure that your stitches are strong and durable, guaranteeing that your stocking will hold up over time.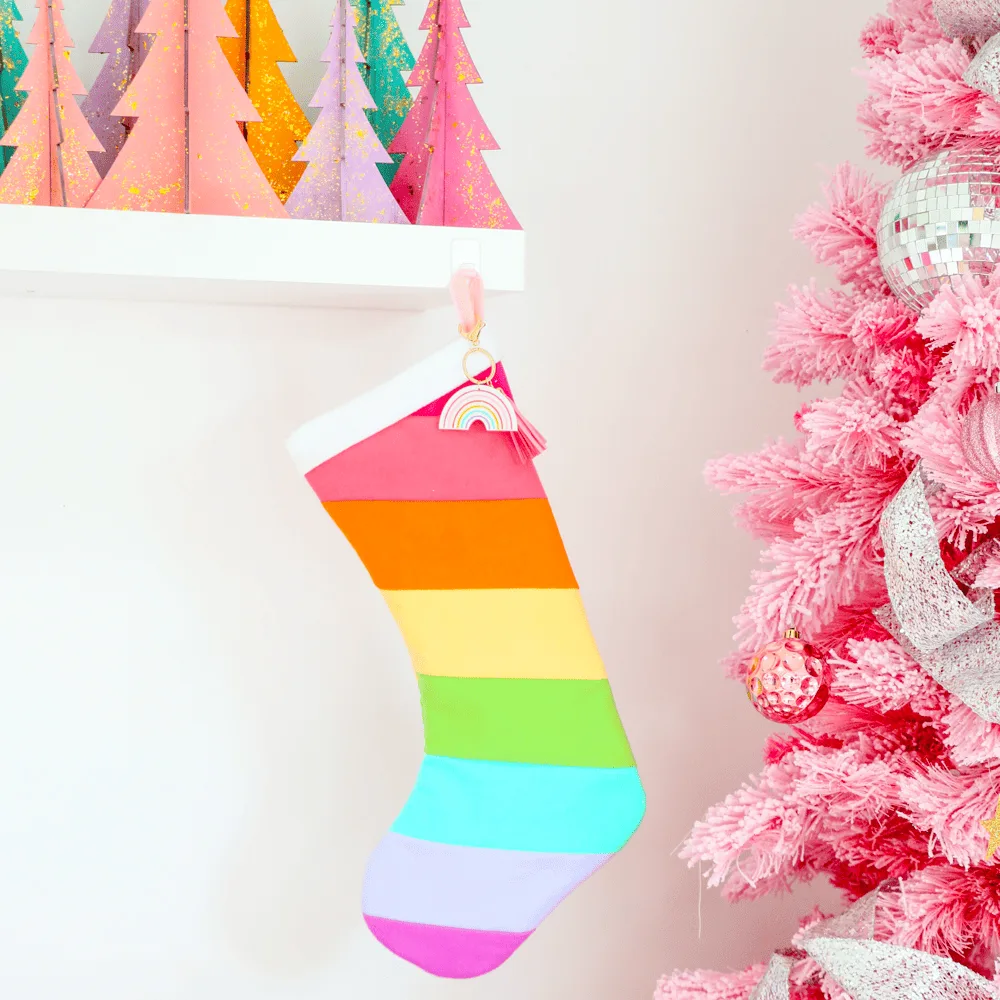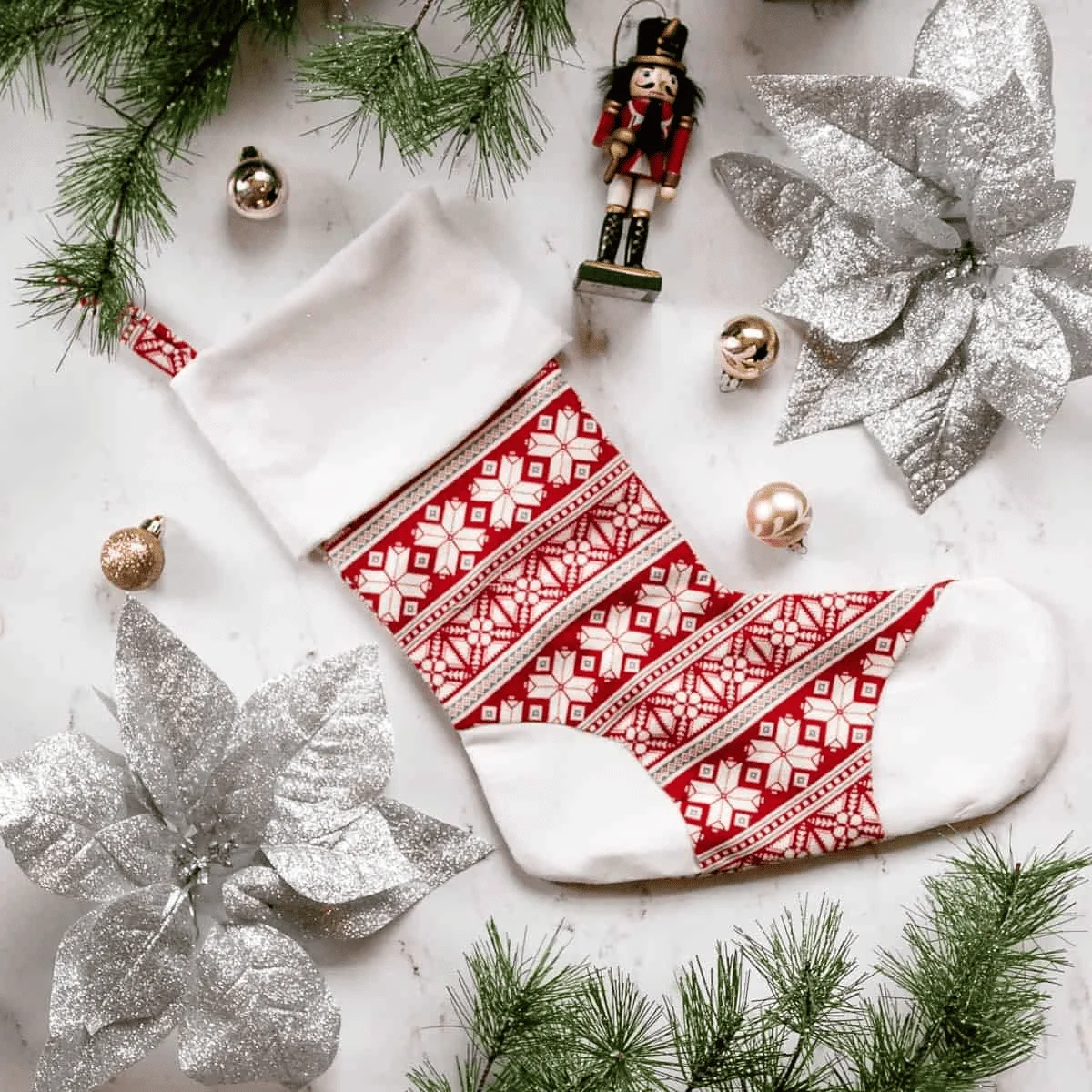 Free Christmas stocking pattern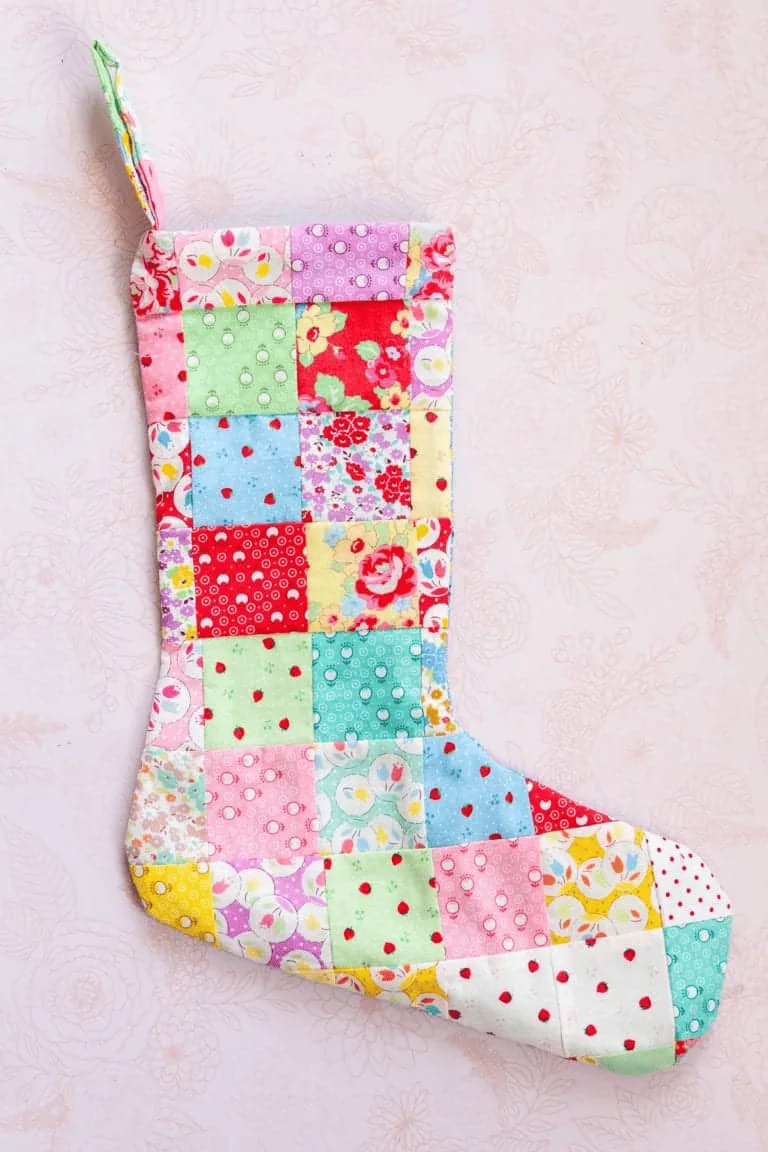 Patchwork quilt Christmas stocking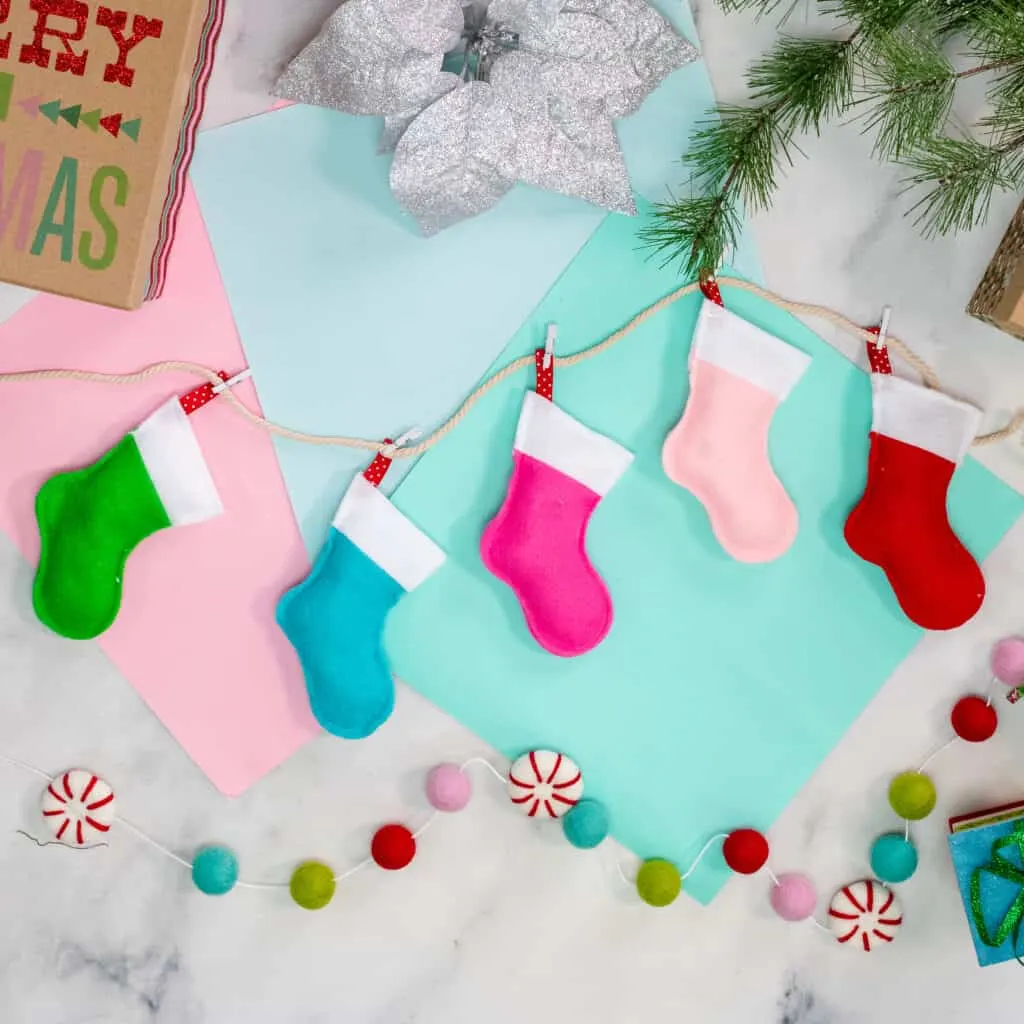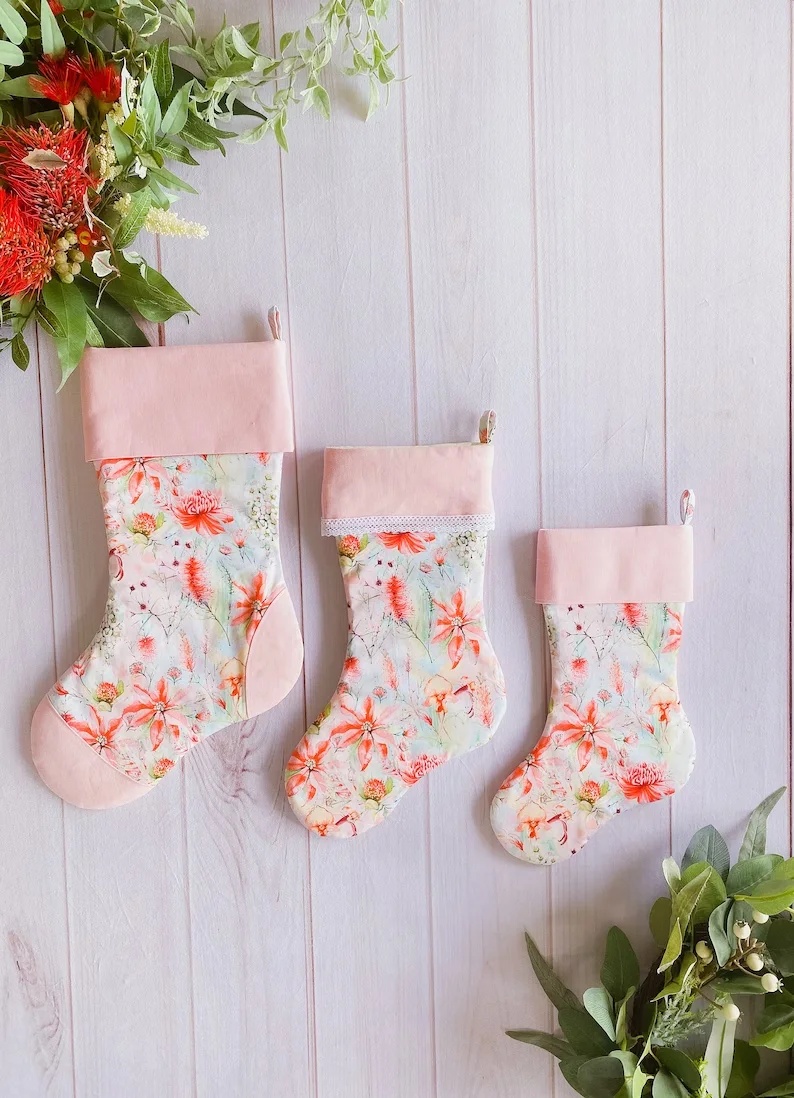 3 sizes Christmas stocking sewing pattern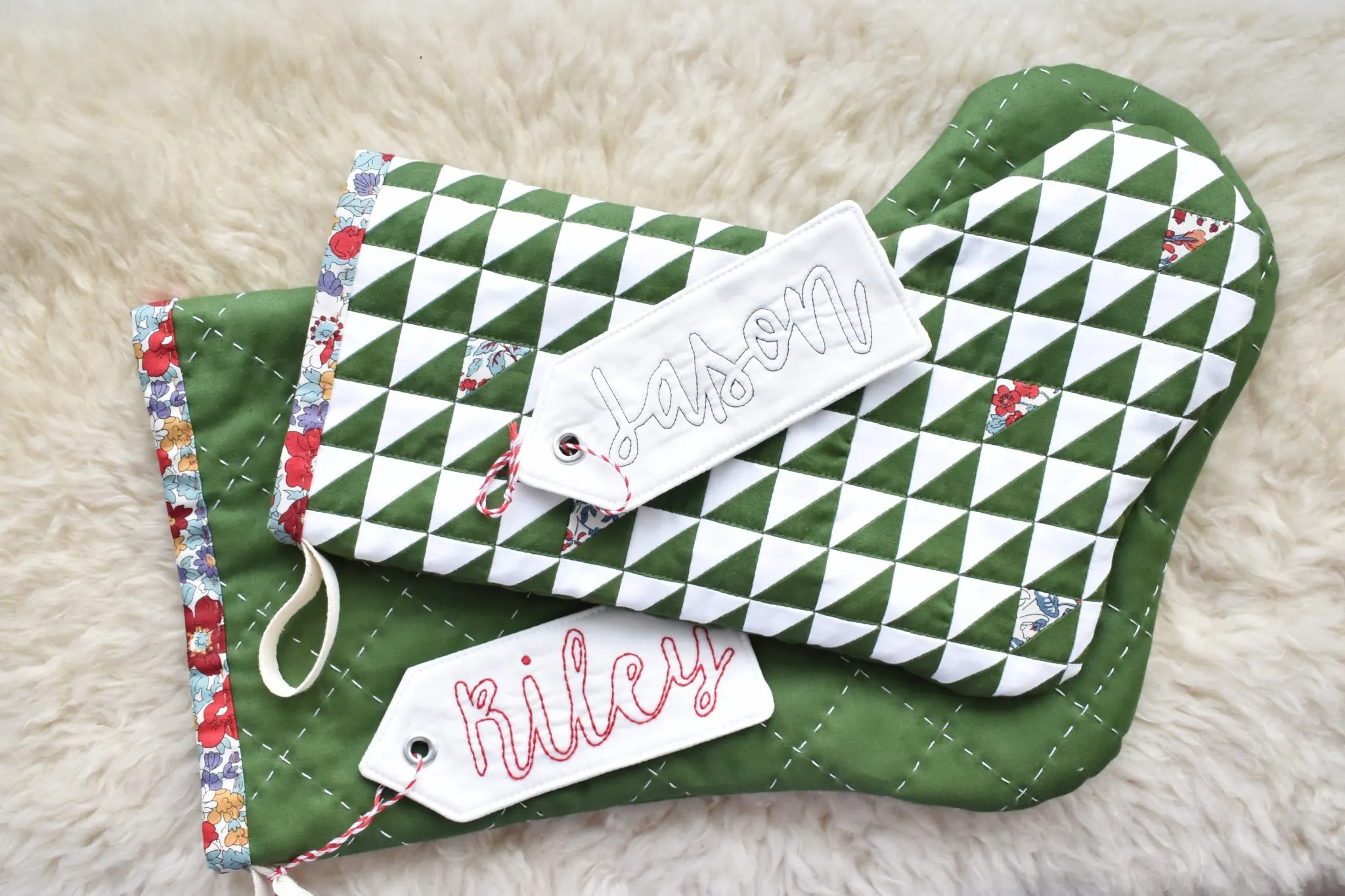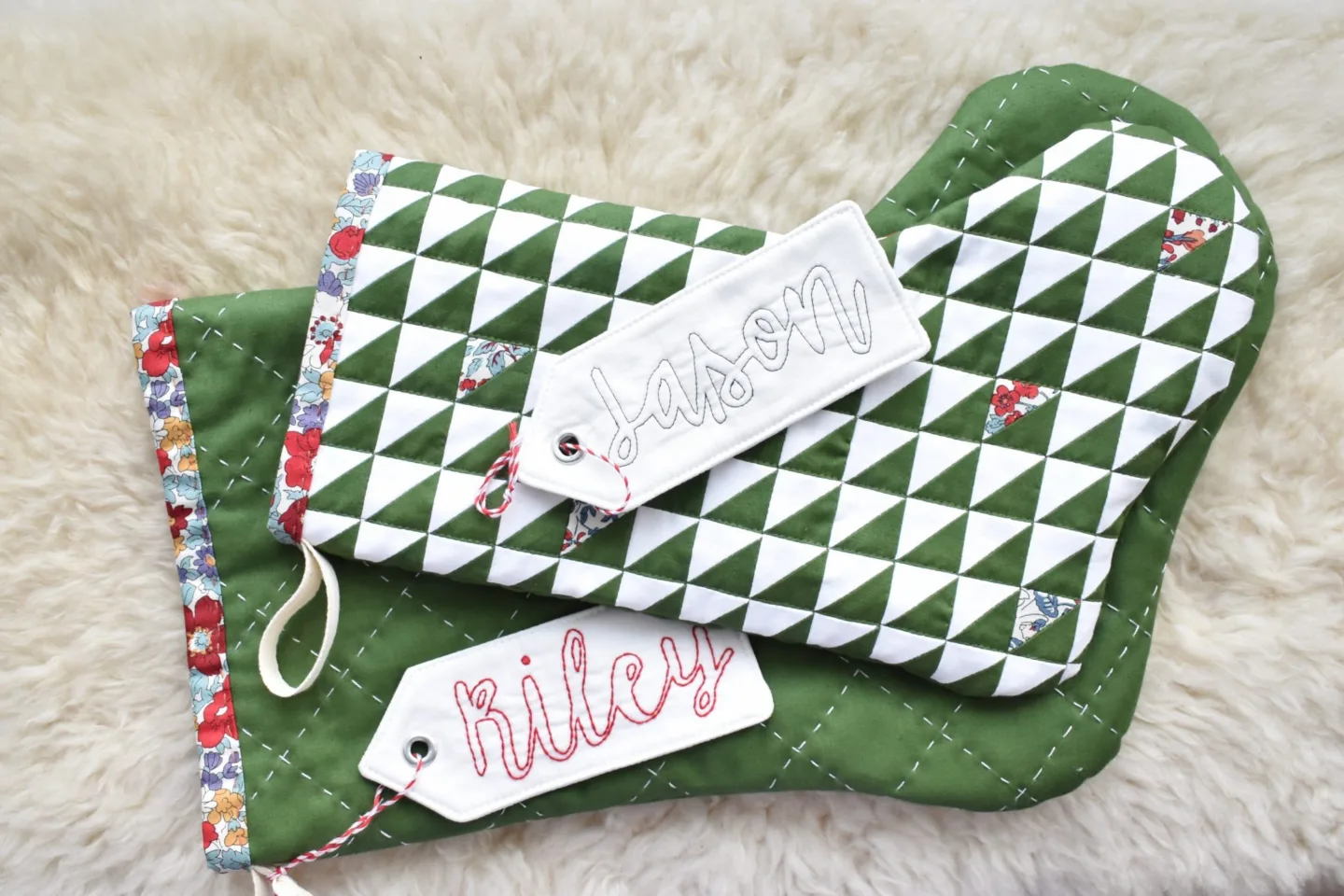 Quilted stocking pattern (2 sizes)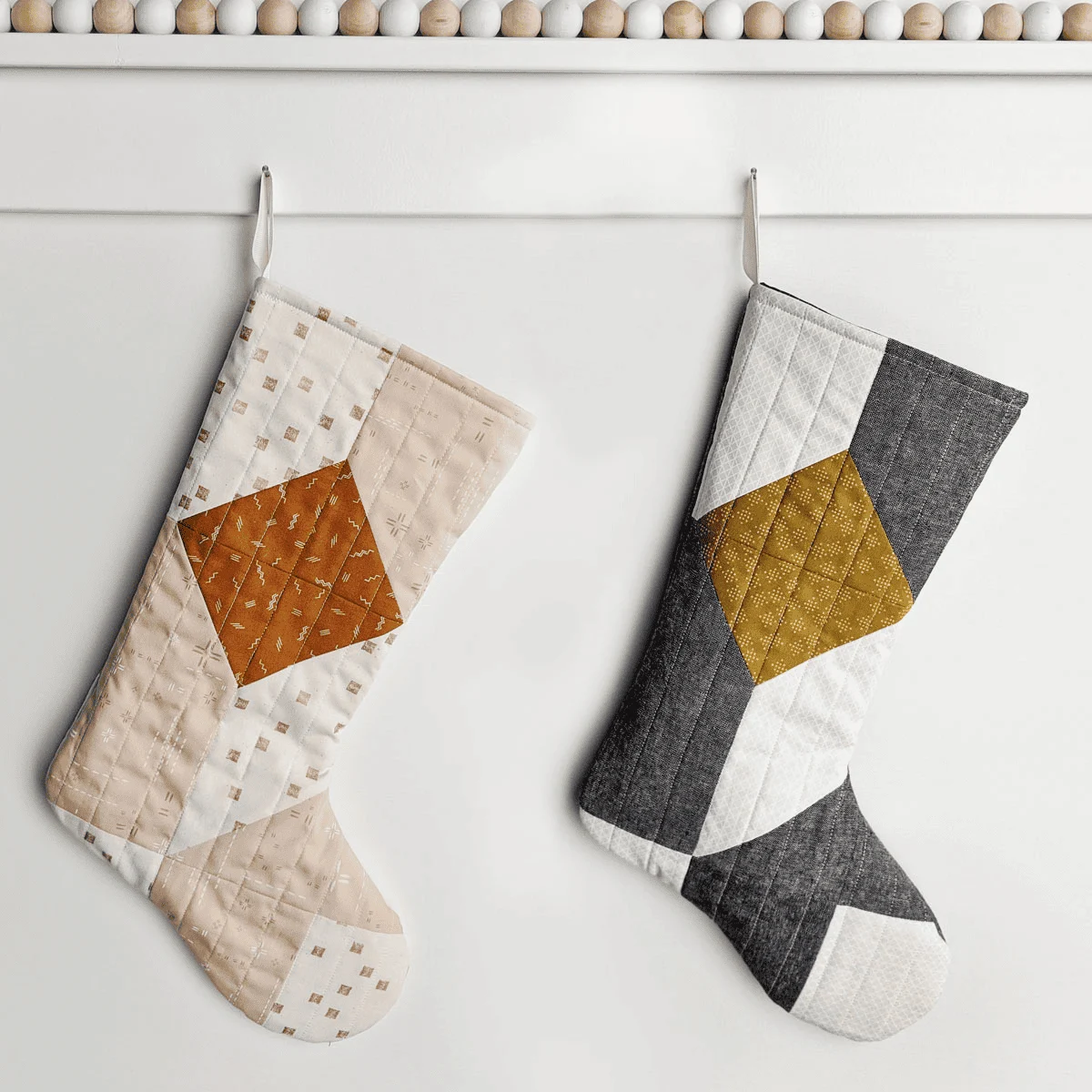 Free quilted Christmas stocking pattern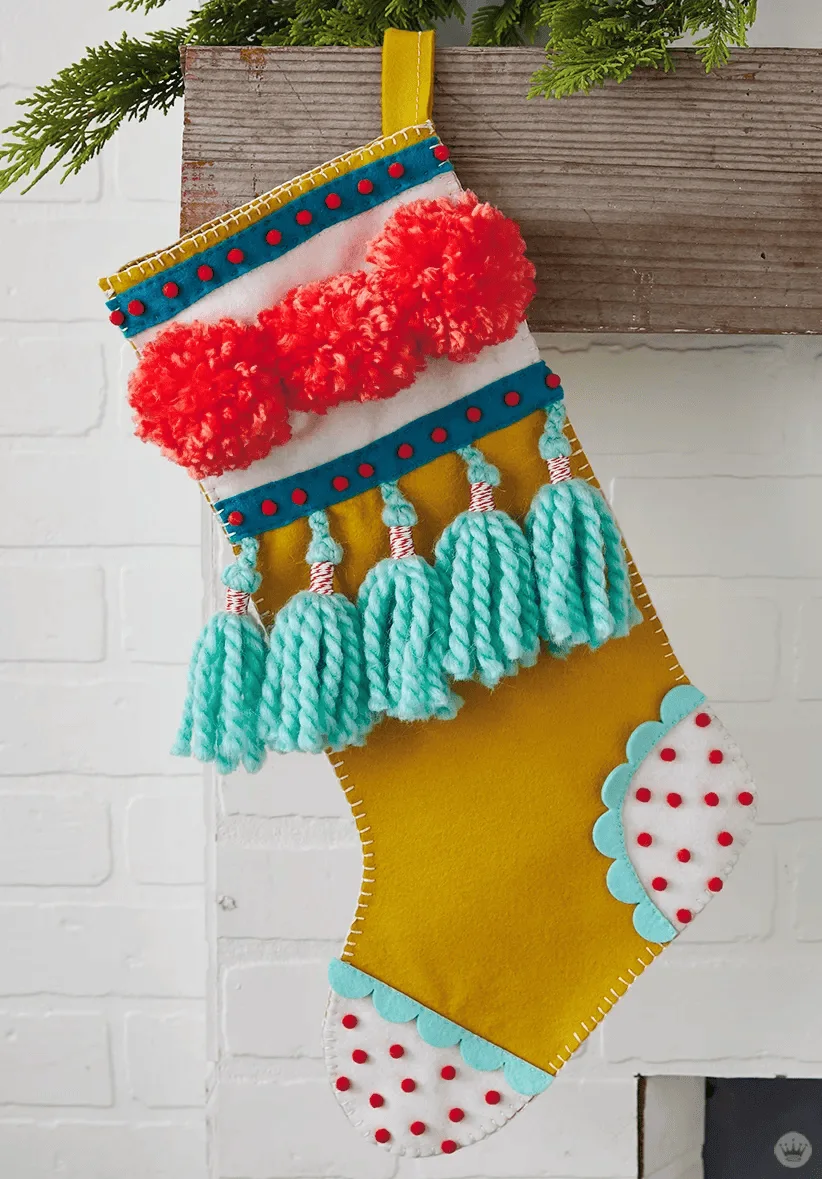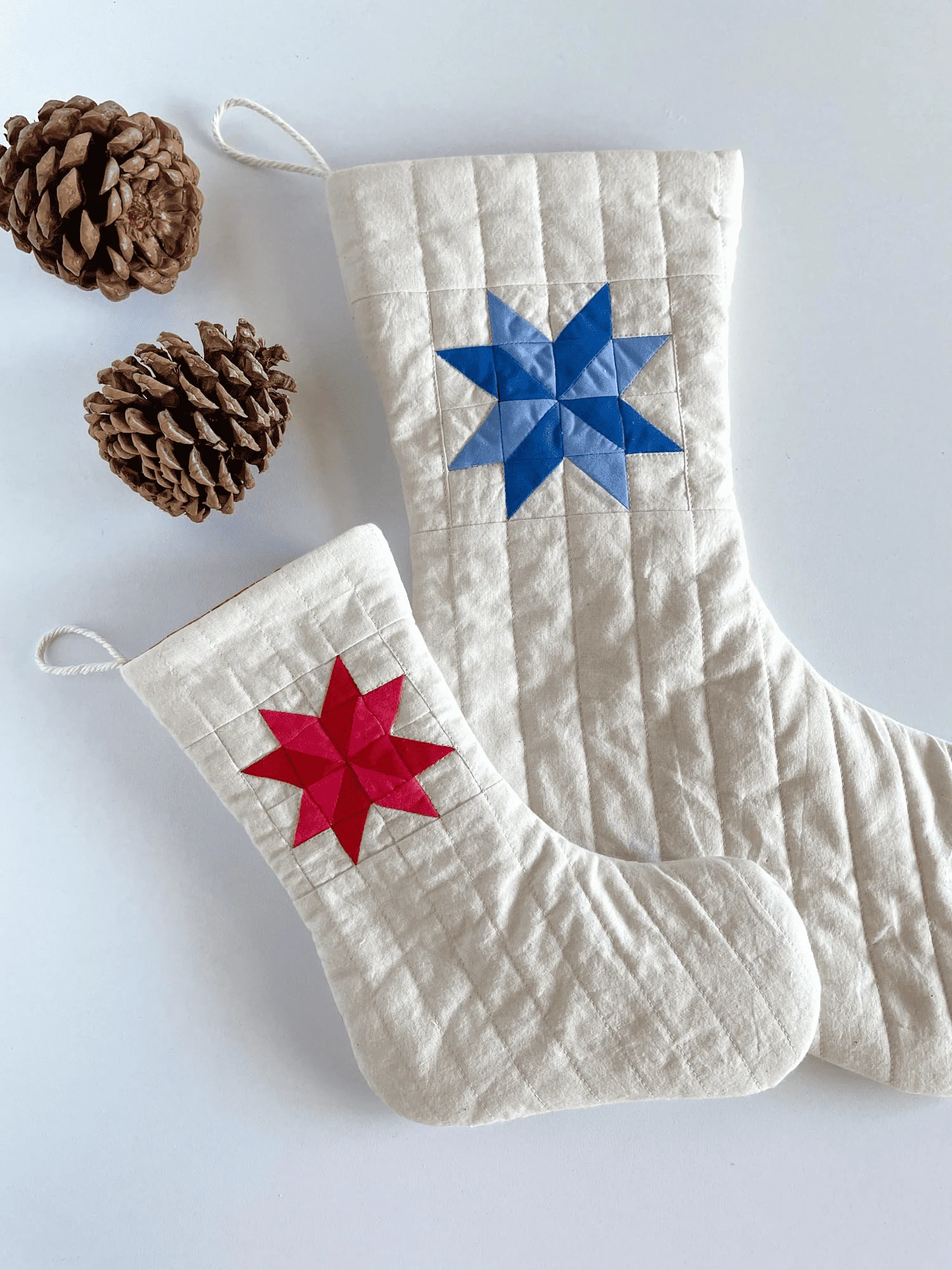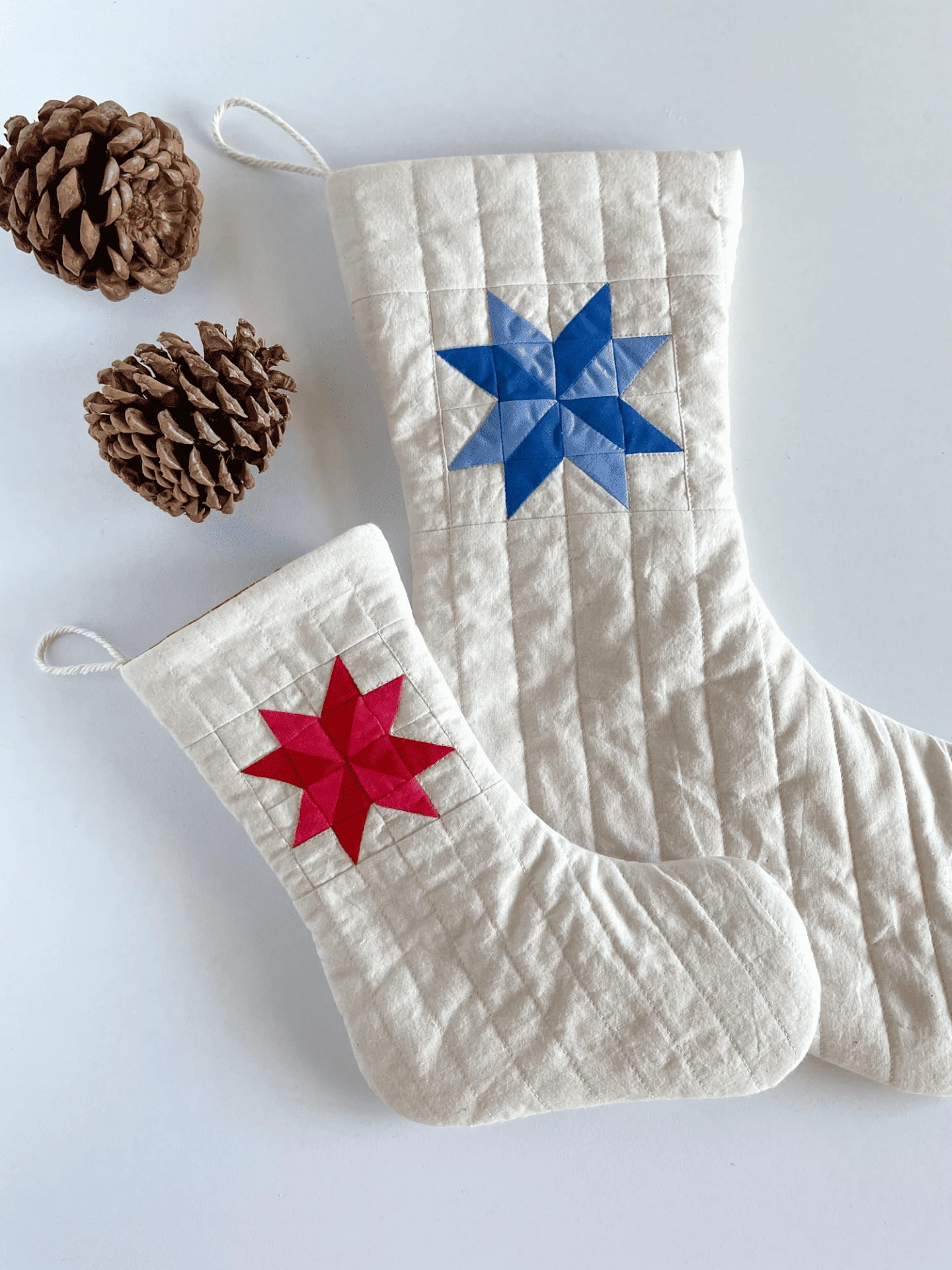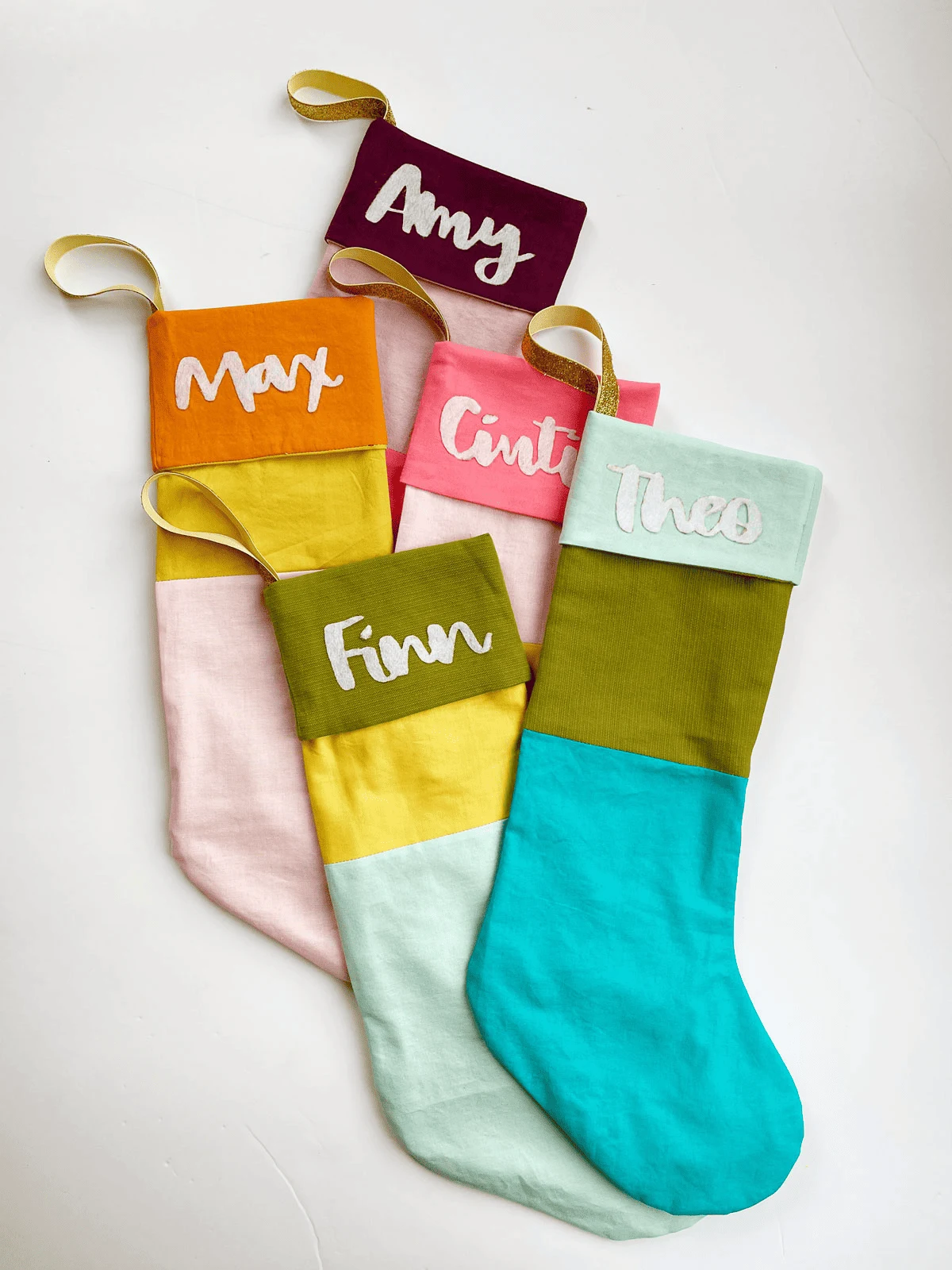 Color blocked stocking Christmas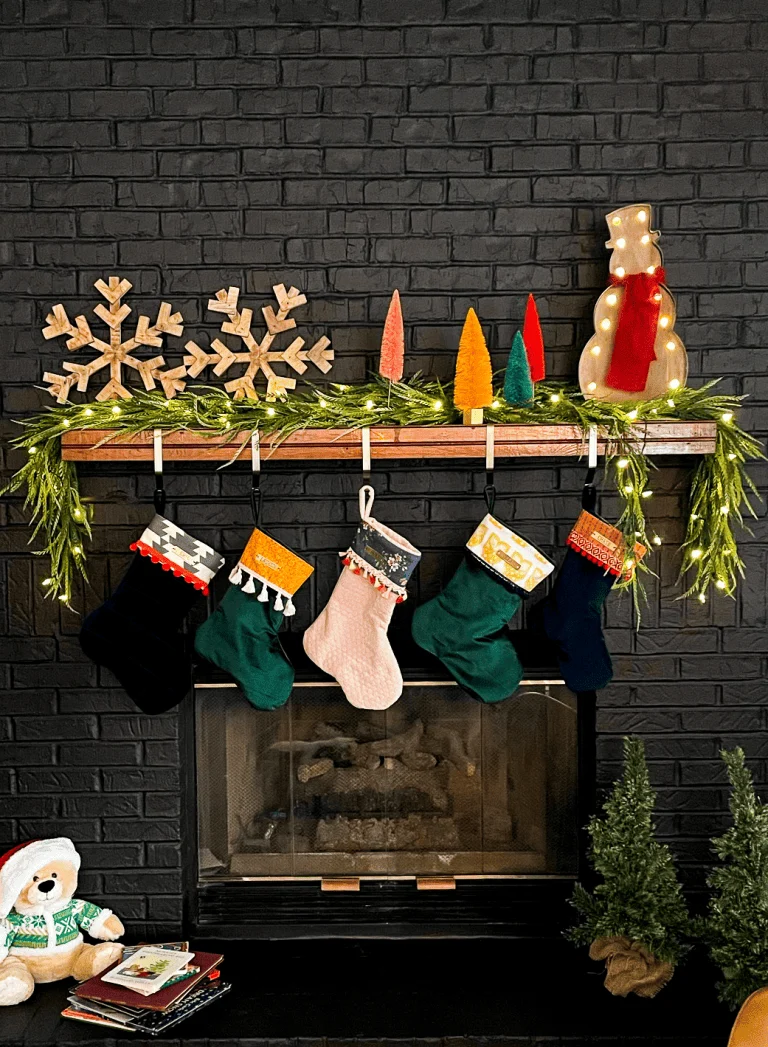 Easy Christmas stocking tutorial
Add a few Cross stitches
Cross stitch has long been revered as a beautiful and intricate form of needlework. Its cross-shaped stitches create a stunningly detailed design, making it the perfect technique to create a stocking pattern that is both visually captivating and full of holiday charm.
When it comes to cross stitch stocking patterns, the possibilities are truly endless. From classic holiday motifs like snowflakes, reindeer, and Christmas trees, to whimsical designs featuring Santa Claus and his sleigh, there is a pattern to suit every style and preference. You can also choose from a variety of color palettes, ranging from traditional red and green to more contemporary shades that reflect your personal taste.
Just like with sewing stockings, attention to detail is key when working with cross stitch patterns. Before you begin stitching, carefully read through the pattern instructions to ensure that you understand the color scheme, stitch types, and any special techniques required. Taking the time to familiarize yourself with the pattern will not only make the stitching process smoother but will also help you achieve a more professional-looking finished product.
As with any type of needlework, the quality of your materials can make a significant difference in the final result. Opt for high-quality embroidery floss in vibrant colors that will retain their brilliance over time. Additionally, selecting a durable and sturdy fabric for your stocking will ensure that your cross stitch design remains intact for years to come.
Cross stitch stocking patterns offer a unique opportunity to showcase your creativity and craftsmanship. Whether you choose a simple and elegant design or a more complex and intricate pattern, each stitch you make adds a personal touch to your creation. The end result is not only a visually stunning stocking but also a labor of love that can be treasured and passed down through generations.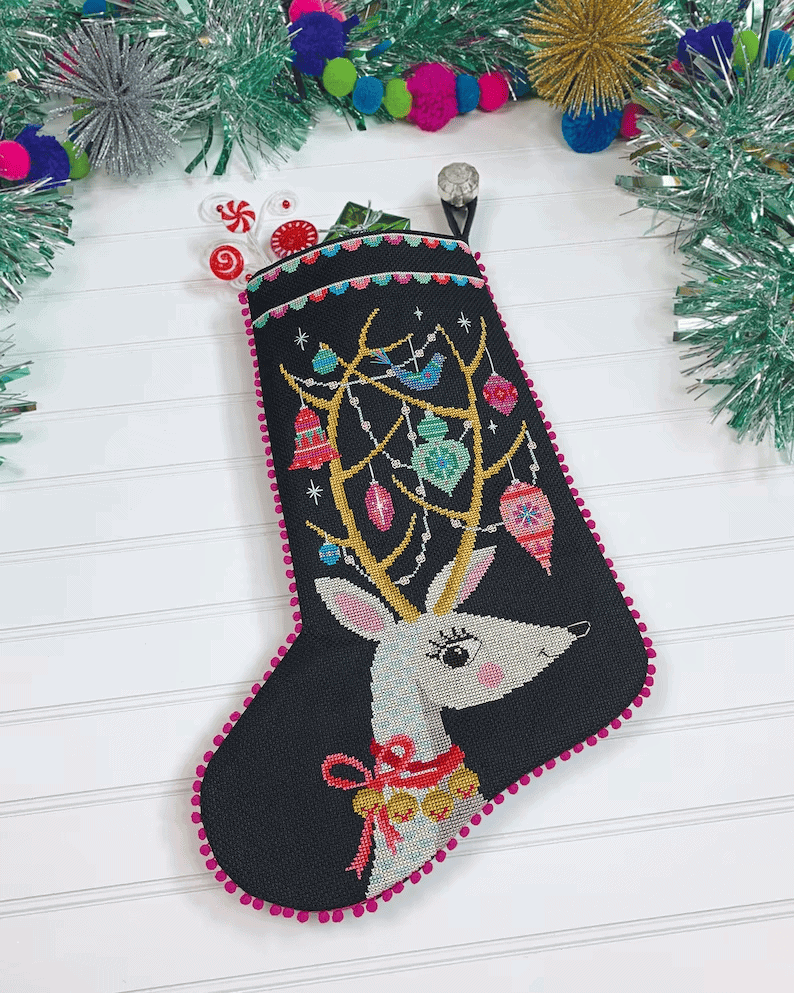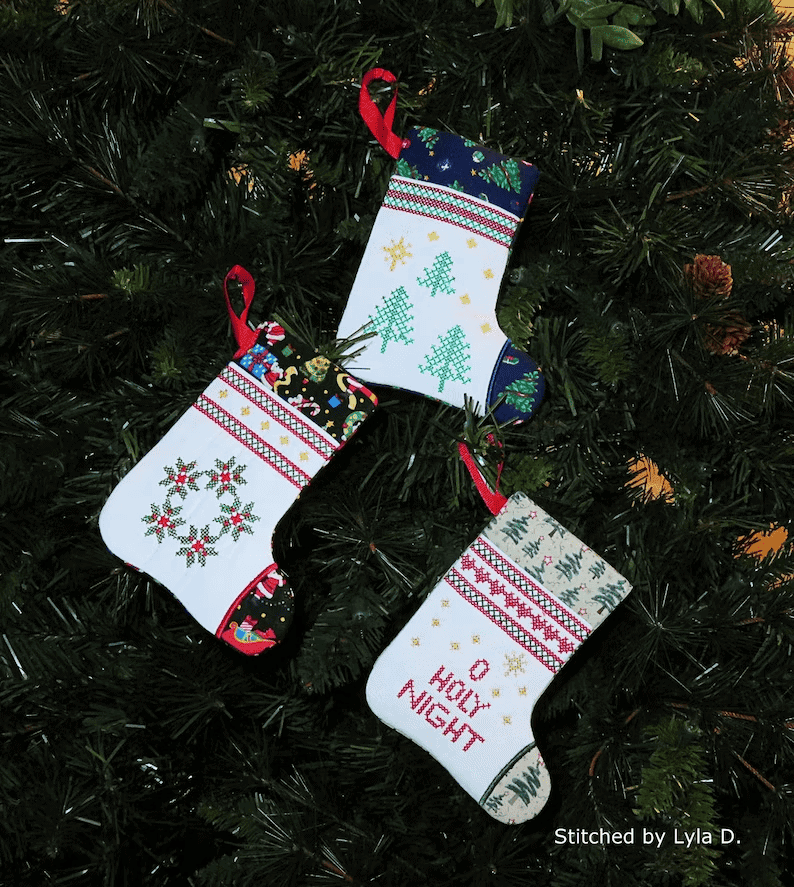 Mini Cross stitch stocking for machine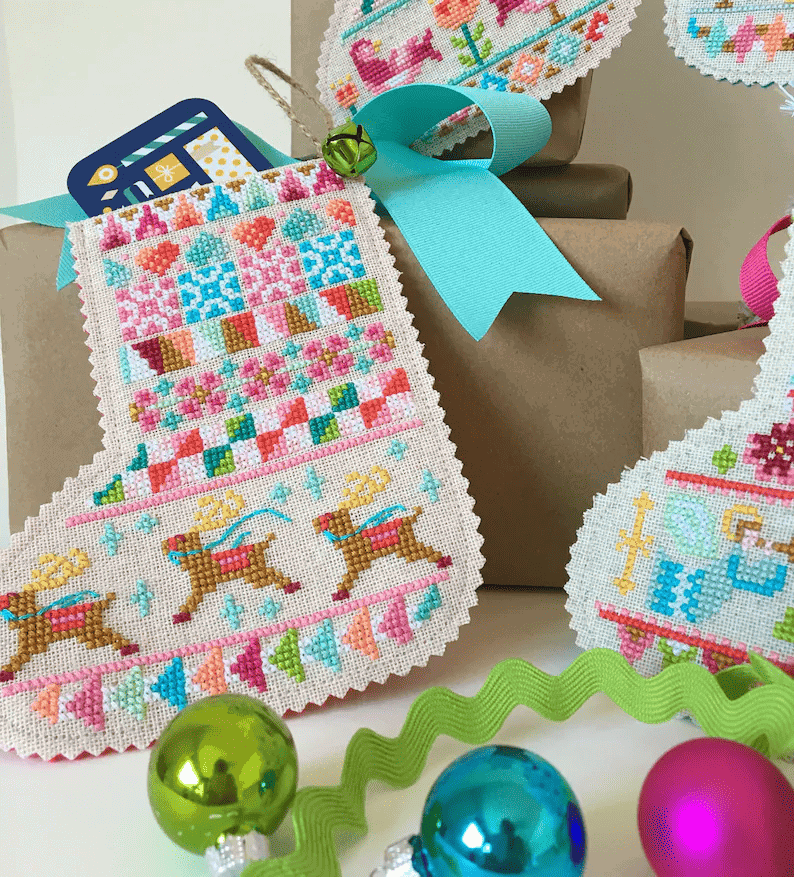 Set of four mini Christmas stocking
Incorporate your personal touch into your Christmas home decor with these exciting DIY stocking ideas. From crocheting to knitting, sewing to cross-stitching, these patterns offer endless possibilities for adding that extra festive flair.
By taking the time to create your own stockings, you not only infuse your home with warmth and love, but you also create treasured keepsakes that will be cherished for years to come. So, why wait? Start today and make this Christmas truly special. Happy crafting!
Want to remember it? Save these 25 Christmas stocking patterns on your favorite Pinterest board.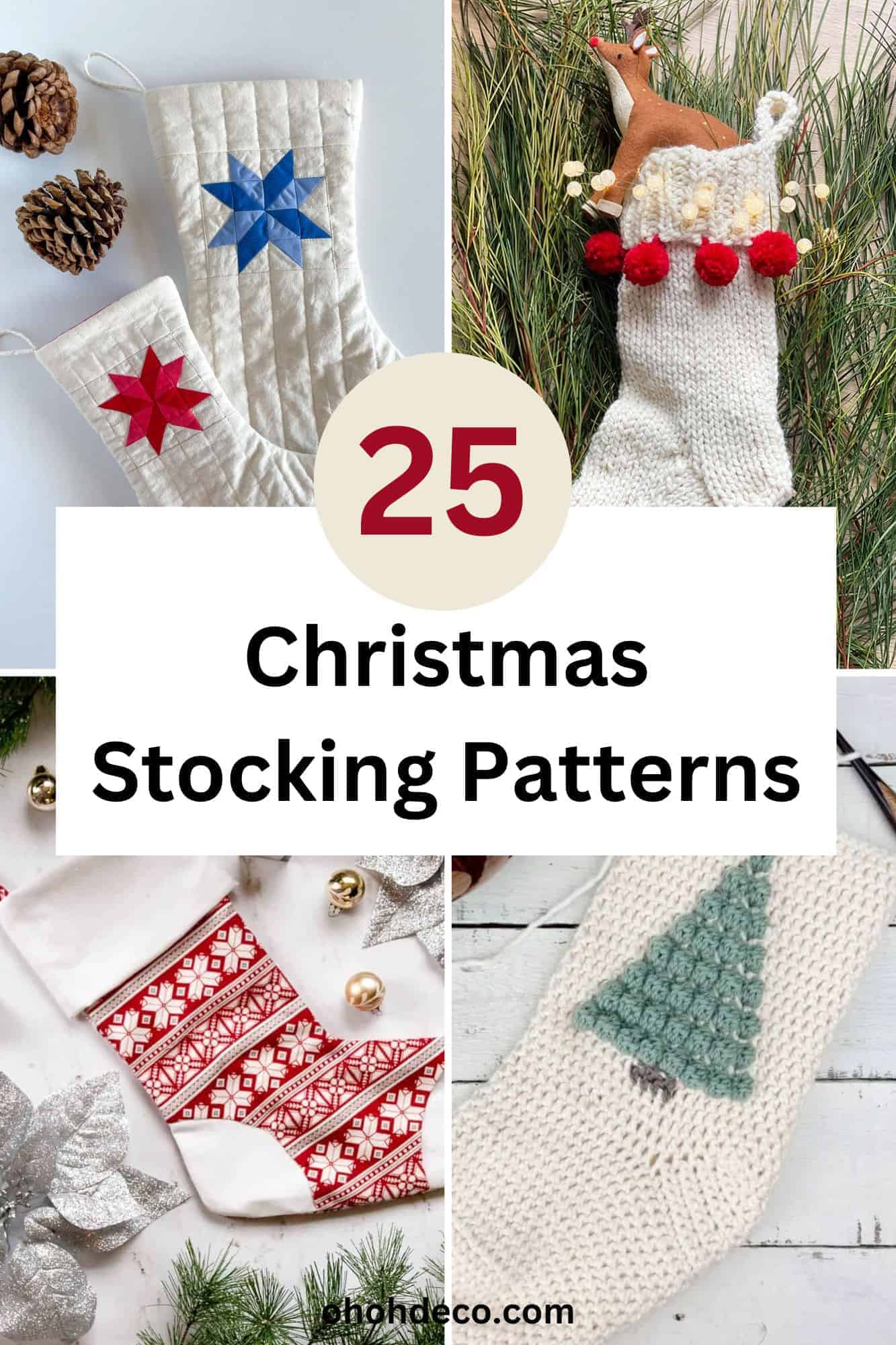 Amaryllis



Credit : Source Post