Looking to add a unique and thoughtful touch to your special someone's next gift? You can easily create a one-of-a-kind Heart Shaped Pillow they'll treasure forever!
With our easy-to-follow pattern, you'll be able to craft this beautiful pillow in no time.
Add a heartfelt message or a special gift in the pocket for an extra special touch, and you'll have a perfect gift for the person you care about the most.
[ This post probably contains affiliate links, our full disclosure policy is boring, but you can read it HERE ]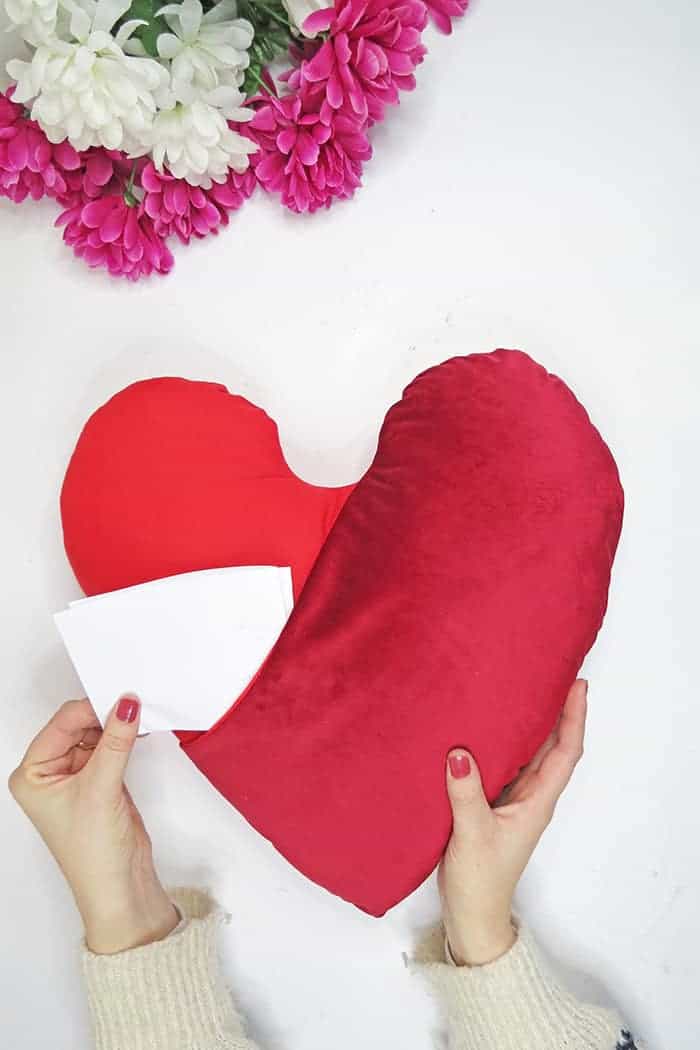 A handmade heart-shaped pillow is the perfect Valentine's Day gift.
Whether you are an experienced sewer or just getting started, creating a heart-shaped pillow that can be given as a token of affection is a great way to express your love.
With a few sewing supplies and a little bit of creativity, you can make a beautiful and romantic gift that any special someone will cherish.

RELATED: Heart Garland DIY
RELATED: The best Valentine's Sewing projects ideas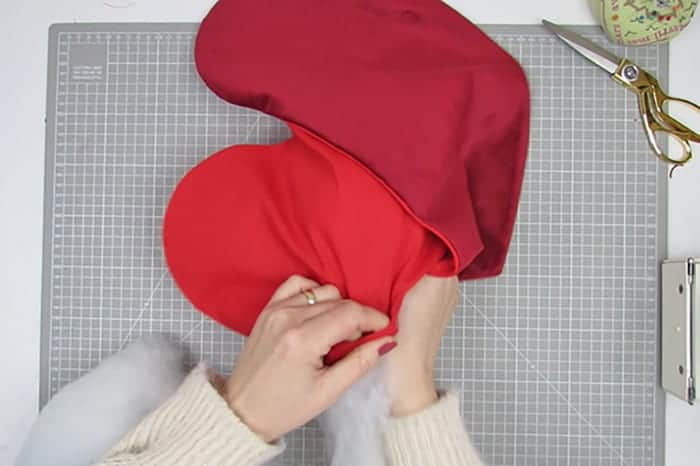 Heart pillow sewing pattern
The pattern to sew the heart pillow is available in my shop. It includes full step-by-step instructions with pictures, and a video tutorial.
The sewing tutorial is available as a PDF instant download, that means that as soon as you complete your purchase, you can download it and start sewing.
Sewing the pillow is a simple project that you will easily complete even if you are a beginner. It will take you 1-2 hours to complete, depending on your sewing skills.
I give you a few more pieces of information about fabric and supplies below, so you can get ready to sew the pillow.

RELATED: Heart Wreath DIY
RELATED: 60+ Free printables for Valentine's day
Supplies to sew the heart pillow
A lot of kinds of fabric will work for this project, so you may want to dig into your fabric stash.
I suggest you use cotton, suede, or velvet.
Don't hesitate to try using patterned fabric. There are many pretty Valentine´s day fabrics that will work great to make this sewing project.
I used classic red colors to make the pillow. Feel free to try other fabric combinations. You can easily sew a heart pillow that matches your wedding decor, as example.

RELATED: Valentine´s day sewing projects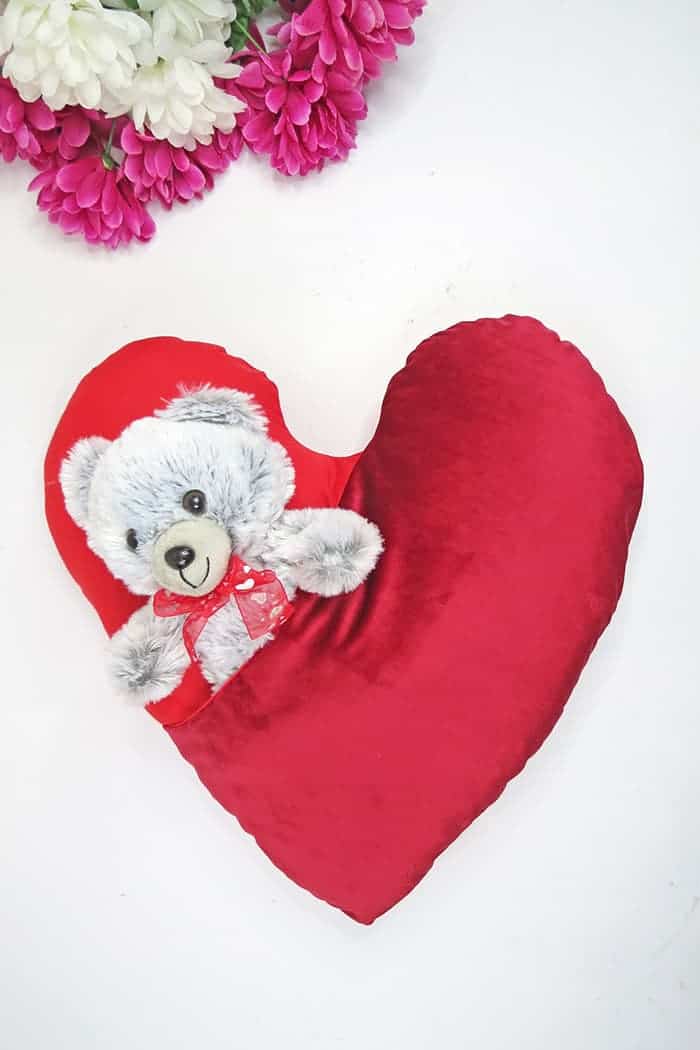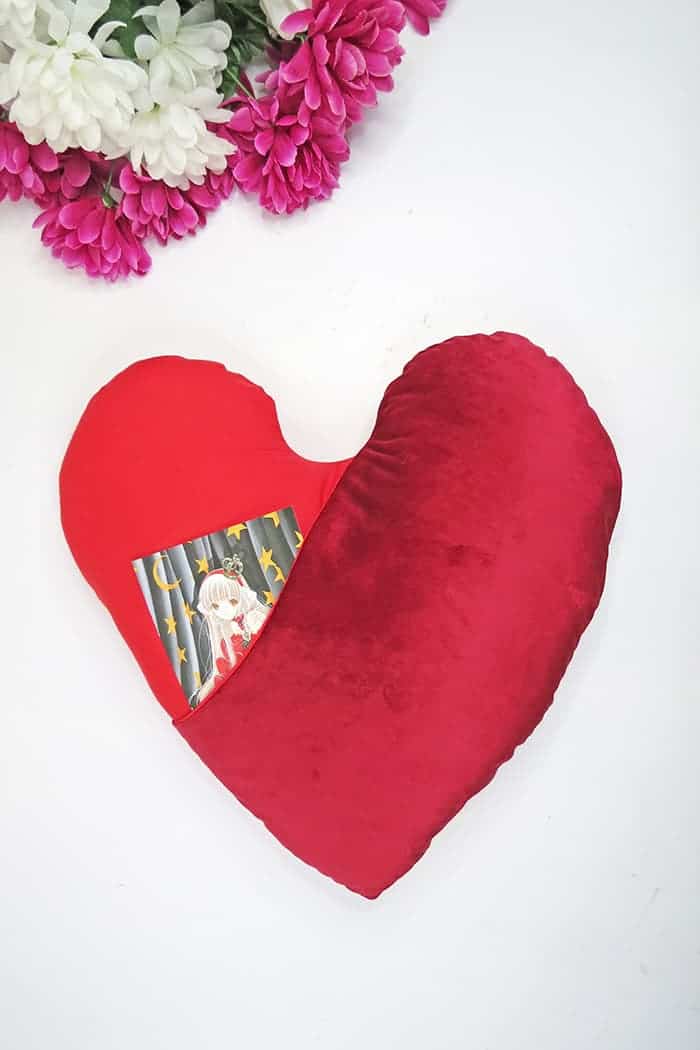 Want to remember it? Save the Heart Pillow pattern on your favorite Pinterest board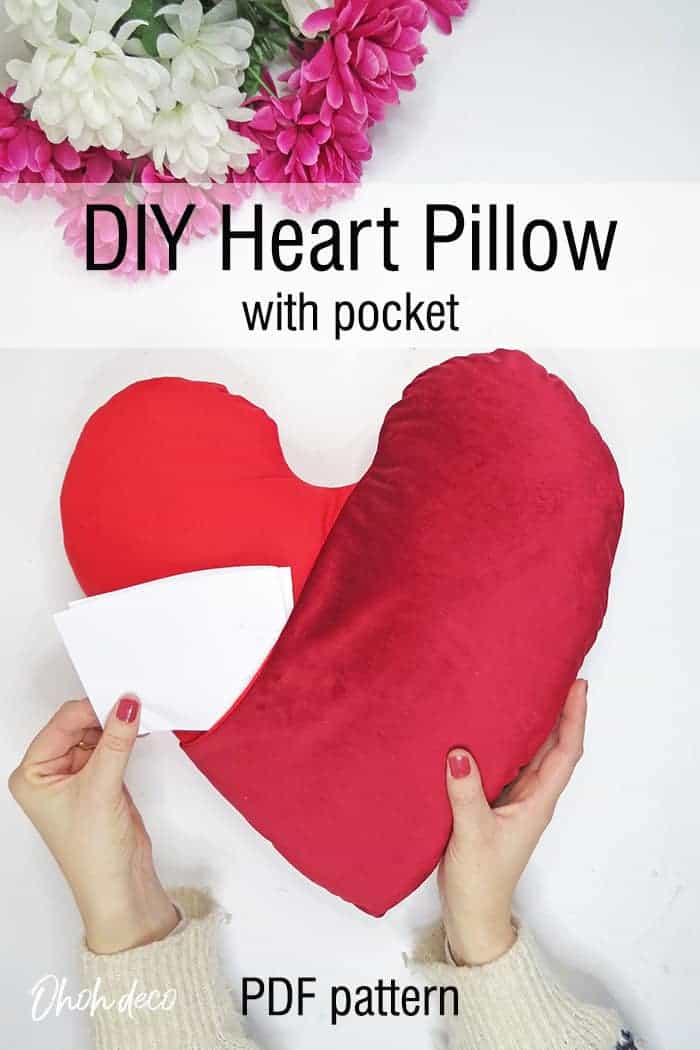 Like to see more ideas? Visit my Best DIY page!

Amaryllis



Credit : Source Post