Portable air conditioners aren't as mobile as their name suggests, and they're also one of the loudest and least efficient ways to cool a room. But if you don't have central air, and a window AC isn't an option, a portable AC is the next best way to beat the heat—and if that's the case for you, we recommend the Midea Duo MAP12S1TBL. It's quieter, more powerful, and generally more pleasant to live with than nearly any of the other two dozen portable ACs we've tested (and the hundreds more we've researched) since 2016.
Our pick
Midea Duo MAP12S1TBL
The Midea Duo's self-contained dual-hose setup and powerful inverter compressor make it better at dialing in a precise comfort level while being quieter and more effective than other machines overall.
Buying Options
*At the time of publishing, the price was $599.
Most portable ACs are pretty similar, but the Midea Duo MAP12S1TBL delivers better cooling performance than other models while using less energy and making less noise. Rather than running only at max speed or nothing, the Midea's inverter-powered compressor can operate at a continuously variable speed, so the unit has a lot more flexibility in how it reaches a desired temperature in a wide range of temperature and humidity conditions. In our tests, it was also remarkably effective at distributing the cool air, never leaving more than a 1-degree temperature difference across the room. Unlike the single-hose portables we typically recommend, the Duo has a unique "hose-in-hose" setup where the exhaust and intake are split into two separate conduits contained within a single larger tube, making it even more efficient. It's one of the quietest portable ACs we've ever tested, too, with a volume that consistently measured below normal conversation levels. The Midea offers all of the standard smart-home capabilities, as well, including Amazon Alexa and Google Assistant support, and the smartphone app and the included remote offer even greater options for custom control.
Also great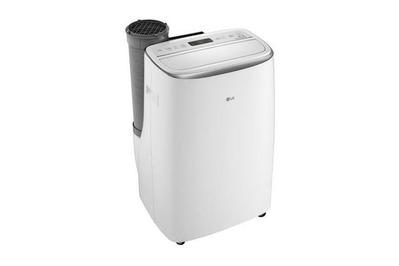 LG LP1419IVSM
This portable AC offers plenty of thoughtful features, including a variable-speed dual-rotor compressor, a built-in hose for easier setup, and a convenient storage pocket.
Buying Options
*At the time of publishing, the price was $700.
If the Midea Duo isn't available, the single-hose LG LP1419IVSM is another great option for a portable AC with an efficient inverter-powered compressor. It has a similar setup overall, with a built-in hose and a top-mounted fan that makes the AC sound as if it's breathing in and out with steady wafts of white noise and cool air, plus all the same smart-home features. It's slightly more expensive than the Midea, and some readers have complained about the timbre of its sound (though we never had any problems with that ourselves), but overall it's still one of the best portable air conditioners you can find.
Also great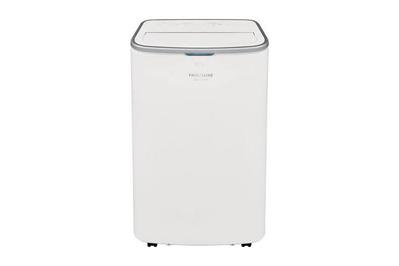 The Frigidaire Gallery Cool Connect GHPC132AB1 impressed us not only with its ability to maintain a steady chill throughout the room within one-half of a degree but also with its surprisingly low-volume performance. Although it doesn't have the same power or efficiency as an inverter model like the Midea or the LG, the single-hose Frigidaire somehow inexplicably managed to run at an even lower volume in our tests, beating both of those portable ACs by about 2 decibels. However, its window-installation kit wasn't quite as robust, and while it offered all the same smart-home capabilities, we encountered some frustrations with the way they worked.
Budget pick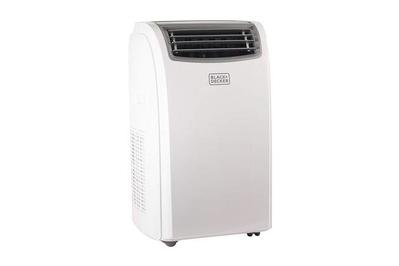 Black+Decker BPACT14WT
This popular model matches our other picks in cooling performance but feels cheaper—it has chintzy buttons and lacks conveniences such as cord storage.
Buying Options
*At the time of publishing, the price was $470.
The popular, affordable Black+Decker BPACT14WT delivers where it counts—in cooling performance—better than anything else in its price range. But it's a little rough around the edges compared with our other picks: Its operation is louder, its controls are clunkier, and it lacks the nice details we like about some other models. But even so, it gets the job done, and it's a fine choice if you need a portable AC at something closer to a window-AC price.


Credit : Source Post